Super Card System - S.C.S Chapter 453: Legend
[ If you liked the chapter and want to read more, feel free to join my PATREON page and find 30 more chapters]
READ MORE CHAPTERS ON MY PATREON:
https://www.patreon.com/otaku_senpai
PLEASE GIVE THIS NOVEL 5 STARS IN NOVEL UPDATE:
https://www.novelupdates.com/series/super-card-system/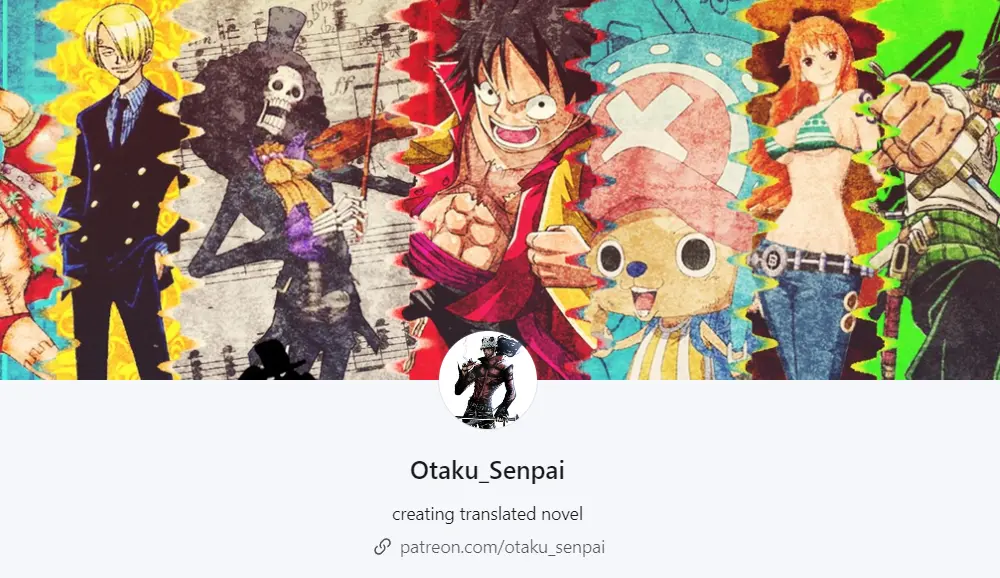 To be honest, besides Luffy, Zoro, and Sanji, the other members of the Straw Hat Pirates, including Chopper, Nami, and Usopp, were all very scared.
Especially when they saw the trio being defeated by the strange masked man who appeared out of nowhere, they were truly terrified. After all, they had witnessed the destruction of another ship, and they were worried that the Merry Go would be destroyed by this strange person's attack.
However, when they saw that Ian had taken action, Nami and the others suddenly became inexplicably calm.
Sure enough, when Ian made his move, he directly took down the strange masked man. If it weren't for the fact that the enemy's rocket launcher was cut apart by Ian and exploded, causing Nami and the others to quickly take cover, the three of them would have wanted to give Ian a thumbs up and say, "Brother, well done!"
The rocket launcher exploded close by, and Ian temporarily released his hold on the man's ankle and swung his sword to block the flying weapon fragments. However, the Skypiean was in a bad state. In an inverted posture, he didn't react fast enough, and his right hand was instantly blown to pieces by the explosion.
But he at least broke free from Ian's control, and holding his bleeding arm, he stood up again.
After being injured like this, Ian thought he would retreat, but unexpectedly, he threw away his shield with his other hand, jumped up, and rushed toward Ian.
When he reached Ian's head, the strange ice-skate shoes he was wearing suddenly sprayed a cloud of mist, and he performed a 180-degree flip in midair with his entire body. He passed over Ian's head and landed behind him.
This attacker, the Skypiean, stretched out his intact hand and aimed to hit Ian's neck from behind.
His fighting spirit and courage were admirable, but he was up against Ian…
This Skypiean was using a unique fighting style. Generally speaking, any first-time Blue Sea person who confronts him would be caught off guard by this unique fighting style.
However, he didn't know that every move he made fell within Ian's range of perception…
Just as his palm was about to touch Ian, a huge sense of danger suddenly struck. The Skypiean was startled and quickly retracted his hand and leaped away with all his might.
The next second, he saw the Flame Wings behind Ian suddenly close together and burst into a fierce high temperature.
The Wings formed by the Black Dragon Wave's demon realm flames had been under Ian's constant practice and control. Previously, in order to fly and save Usopp, Ian had been controlling the high temperature of the flames without leaking. This was a control technique he had discovered recently. As long as he equipped himself with the Rune Bandage, the exclusive treasure, he could suppress the high temperature of the flames. Otherwise, he would not dare to approach anyone with his wings.
Being able to suppress meant being able to release, and this Skypiean actually wanted to attack him from behind. Ian didn't even bother to turn around and slash him. Instead, he closed his wings and released the high temperature.
The violent heat wave erupted in an instant above the Merry Go. Nami and Chopper screamed in terror as they felt the surrounding air start to sear. They quickly moved away to avoid the danger.
The Skypiean man was the unluckiest one. If he had retracted his hand any later, it would have been carbonized by Ian's flames. Despite his narrow escape, he still suffered burns from the nearby high-temperature air.
He cried out in pain with sweat pouring down his forehead, finally realizing that he couldn't continue. This man in front of him was quite terrifying, and he couldn't handle him. So he quickly used his Jet Shoes, did a backflip, and jumped off the ship, landing in the clouds and then going under…
Ian flew up and looked towards the place where he fell into the sea of clouds, but he didn't resurface for a long time, probably escaping by diving.
Ian hesitated, whether to chase after him and see if he could catch this guy. He was very interested in this Skypiean man.
If he guessed correctly, the reason why he just jumped behind him and wanted to press his palm on the back of his neck was probably because there was an Impact Dial wrapped around his hand!
Impact Dials, as well as the Jet Shoes on his feet, he knew, were the unique "Dial" culture of Skypiea. Ian really wanted to see the special effects of this Dial with his own eyes.
But just as he was about to jump into the water, he suddenly sensed someone entering his En Field. Unable to resist, he looked up and saw a person floating in mid-air on a winged horse wearing armor.
The man looked incredibly cool with his heroic appearance, but upon closer inspection, he was an old man with a long beard, and his horse was covered in spots, making it quite ugly.
The crowd stared in shock at the sudden appearance of the old man. Zoro and Sanji were on guard, thinking that he might be related to the masked man who attacked them earlier. Only Ian knew that this old man was no ordinary person.
When he noticed that the old man had been looking at him the whole time, Ian smiled slightly, retracted his flame wings, and landed on the deck. He looked up and said, "Would you like to come down and chat?"
"Hey hey, Ian, is that okay?" Zoro asked hurriedly after hearing Ian's words.
"Don't worry, he's not with the masked man who attacked us just now!" Ian explained to Zoro.
Upon hearing Ian's invitation, the old man riding the winged horse finally landed. He held a long knight's spear in his hand, but to show that he meant no harm, he even put the spear on the ground. The horse he was riding on even turned into a sharp-beaked bird after landing.
"What…what is that?" Nami and the others were surprised to see the bird.
"Oh, don't worry! This is Pierre!" The old knight explained, "He's a bird that ate the Horse-Horse Fruit."
"The Horse-Horse Fruit!?" Nami couldn't help but glance at Chopper.
Devil Fruits are not just for humans to eat. Sometimes animals can also eat them by mistake. If Chopper had eaten a fruit from a different animal category, he might have transformed into a completely different form.
"So, who are you?" Sanji lit a cigarette and looked at the old man with an unpleasant expression. 
Sanji's mood had not been good lately because Reiju had come again. Although he wanted his sister around, the problem was that his sister always appeared with Ian, which annoyed him…
"I am Gan Fall, the Sky Knight! Pierre is my partner, we are mercenaries!" After explaining, Gan Fall looked at Ian again and said, "I have seen many Blue Sea people who have come to this Sky Island, but like you, who are so powerful, it's the first time I've seen someone like that…"
"W-wait a minute!" Nami interrupted quickly. "You have seen other people? Does that mean there are other ways to get to this Sky Island!?"
"Of course!" Gan Fall nodded.
Ian nodded. This was the most surprising thing he had found about Luffy, who kept acting recklessly but somehow managed to survive. There were many safer paths to get to a Sky Island, but he chose the most dangerous one and even implicated himself…
Not to mention it, but according to Ian's estimation, the Sky Island at the end of the Balloon Terminal could reach other Sky Islands if the windmill kept turning in their direction.
Next, Nami talked to Gan Fall for a long time, asking about the Sky Islands.
According to Gan Fall, he came here originally to make some money and see if Ian and his crew needed a mercenary to deal with the Skypiean who attacked them. However, he did not expect that he would not be needed on this ship at all.
However, following the principle of "having something is better than having nothing", Gan Fall left behind a whistle before leaving and told Luffy that if they needed him, they could whistle and he would come to help.
Ian didn't say anything, just watched him leave, and then told Sanji to head towards the waterfall in front.
However, what Ian didn't know was that after Gan Fall left, he sat on Pierre with a serious expression.
"Black wings… That man… Could it be that the legendary enemy of the gods is real?"
Comments for chapter "S.C.S Chapter 453: Legend"
MANGA DISCUSSION